Enjoy coming to work everyday!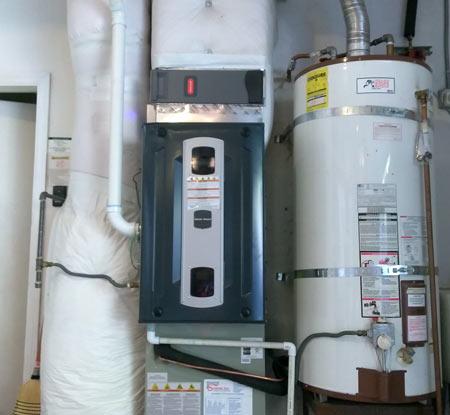 Our customers enjoy the use of natural gas for heating their homes for many reasons. Gas furnaces are known for producing a more consistent heat ranging between 120-130 degrees at the register, compared to 100-110 degrees at the register with a heat pump system. Many homeowners prefer natural gas heat because they can feel the difference in the warmth of their home. Another nice thing about natural gas is its versatility. Not only can it be used for heating with a gas furnace, but also gas fireplaces, gas water heaters, BBQs, clothes dryers and more! Gas furnaces are also less of a burden on the electrical system in your home and generally have a much lower installation cost versus a heat pump.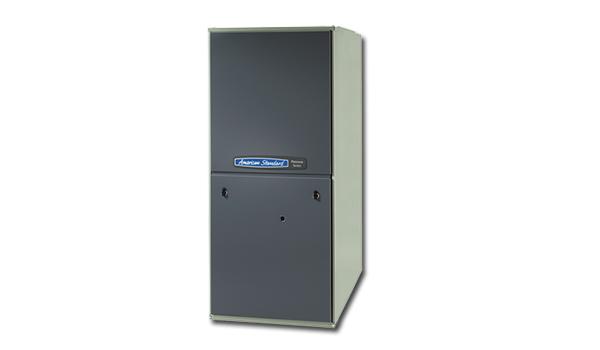 High Efficiency Gas Furnaces
Our American Standard gas furnaces are intelligently designed with comfort features integrated throughout. When it comes to furnaces, their quality, reliability and absolute dedication to creating an ideal home environment are simply unmistakable. These high-efficiency gas furnaces are uniquely designed to provide maximum heat with minimal fuel usage. Each furnace has self-diagnostic controls – a solid-state "brain" that constantly adjusts performance for maximum efficiency and ultimate comfort in every room of your home.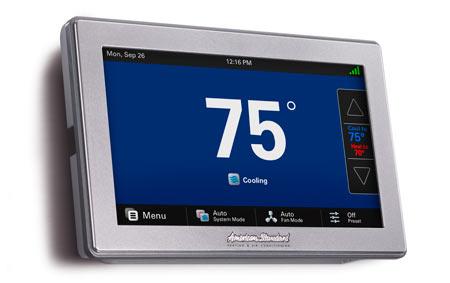 Energy-Saving Thermostats
It feels good to be in the right comfort zone. And with an American Standard Thermostat Control, you'll always have this feeling, whether you're home or away. Depending on your family's schedule, easy-to-understand and navigate controls allow you to automatically adjust the temperature in your home. Program your system to save energy when you leave, switch on when you return, and make it cooler or warmer at night when you sleep. And to make you even more comfortable, some thermostats have a built-in humidity sensor to help reduce moisture in the air. American Standard programmable thermostat controls give you the exact home climate you want – exactly when you want it. It's like being the weatherman. Only being right all the time.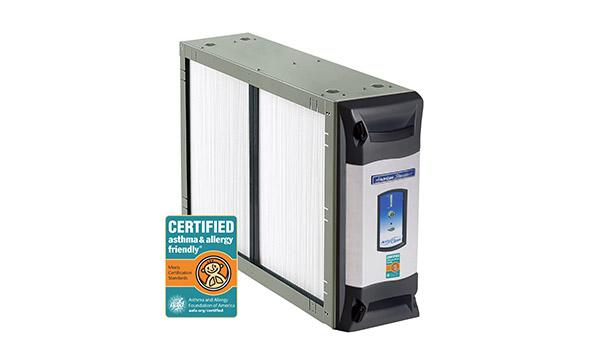 Many people believe that their heating and cooling system is already cleaning the air of these pollutants and allergens. Most systems are equipped with a standard 1: throwaway air filter, but these filters are designed primarily to keep large particles from damaging the equipment. They are not designed to actually clean the air.We believe that your heating and cooling system should clean as well as condition the air. AccuClean will help your system do just that far better than any other air filtration system on the market.