Service in Vancouver WA 
& SW Washington
Comfort Assurance Program – Annual Maintenance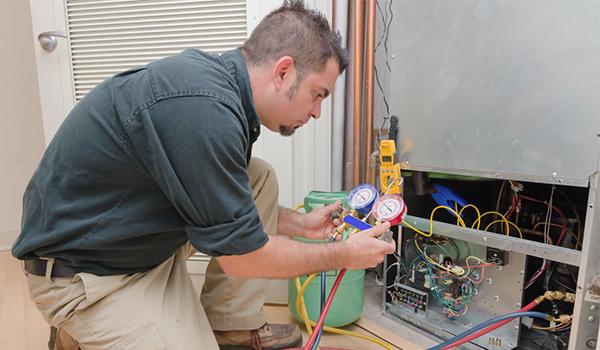 Your heating and air conditioning equipment is a crucial part of the comfort in your home. Did you know that it can also account for up to 
50% of your utility bill
? For these reasons it is important to maintain your equipment and keep it running at peak performance!
Equipment manufacturers recommend an annual maintenance visit from a licensed and trained technician as a crucial part of getting the longest life and best performance from your HVAC system.
Advanced Air Systems can provide this service to you either upon your request each year or through our Comfort Assurance Program!
Automatic annual maintenance visits plus discounts and other valuable benefits
Join a growing number of homeowners who enjoy the ease and peace of mind of automatic annual maintenance visits!
A properly maintained heating & air conditioning system will not only last longer, but will operate more efficiently and be less likely to fail when you and your family need it the most, during that cold winter night or sweltering summer evening! Consistent annual maintenance performed by a licensed HVAC technician is recommended by the manufacturer and often required to sustain warranty coverage as well.
Incentives and Special Financing Available!
Automatic Reminders
Advanced Air Systems' Comfort Assurance Program is designed to help simplify this process for you. We understand that today's families are busy and that among all of the other schedules you keep, your gas furnace, heat pump or air conditioner maintenance schedule is probably not at the top of the list. So we keep track of it for you! You will receive a timely reminder when it is time for your visit.
Program Benefits At-A-Glance
Priority customer status
Option of two visits per year, one for heating and one for cooling, and no additional charge
Discount on price of maintenance
Discount on diagnostic fee, should you ever need one
10% Repair discount
5-year parts and labor warranty on repairs performed during your agreement period
Never an overtime charge for after-hours repair service
Timely reminder service
Extended equipment life
Improved reliability
Improved efficiency
Safer operation
Agreement is transferrable