Outdoor Lighting Electrical Installation
Enjoy coming to work everyday!
Outdoor Lighting Electrical Installation in Vancouver WA
More than just your local HVAC company, we also specialize in electrical contracting. By choosing us to plan and install your outdoor lighting electrical system, you will have peace of mind knowing that you are using a licensed and bonded contractor.

We have been helping homeowners like you in Vancouver WA, with their electrical installation needs since 1991. One of the most demanding tasks in this field is outdoor lighting electrical installation. This is because unlike indoors, outdoor installation professionals need to ensure that all wiring and electrical components are protected against rain, snow, wind, and other harsh conditions outside.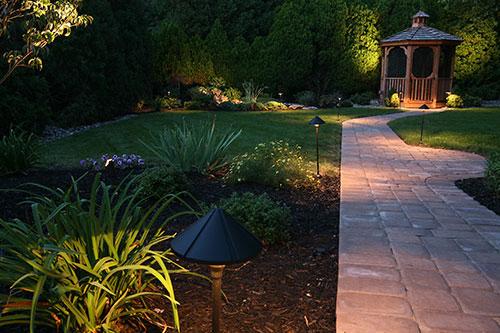 Why should you choose Advanced Air Systems?
There are many reasons to choose our established company and licensed professionals to install your outdoor lighting system. The main reasons include:
Repair warranty
We offer our top-quality services bundled with long-term repair warranty. This warranty serves as an assurance to you as a customer that you are getting the best services that you will find anywhere. With this repair warranty, you can be sure that you made a good choice by choosing us.
Timely installations
Delivering quality work is our highest priority. Once you hire us, you can be sure that we will get to work on your plan and estimate as soon as possible, so that your outdoor lighting installation is completed in a timely manner.
Comfort Assurance Program
As a company that's driven by customer satisfaction, we are committed to making sure that our outdoor lighting electrical installation serves you for years to come.
What to expect when you call us
Feel free to call us if you have any questions about outdoor lighting electrical installation, and will be happy to answer them. If you would like to move forward, we will make an appointment to come to see your outdoor space and give you an estimate. Once you approve, work will begin as soon as possible.
Incentives and Special Financing Available!