HVAC Service in Washougal, WA
Enjoy coming to work everyday!
Your Local HVAC Installation, Air Conditioning and Electrical Specialists
Advanced Air Systems is a leader in the heating and cooling industry in Washougal. If you need new installation, repair, or maintenance services, we are here to assist you. Our goal is to help your home be able to stay at the perfect temperature all year long.
When it comes to your air conditioning services, we are here to help in every way. Whether your unit is not putting off enough cool air, making funny noises, not working at all, or just needs some simple maintenance services, we have the skills and technology needed to resolve your air conditioning problems.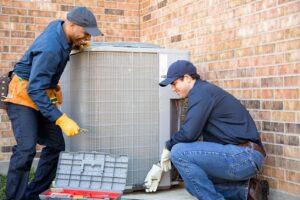 We can also upgrade your system when yours is too old or you want a more energy efficient option.
We are proud to offer full-scale HVAC service and maintenance to all residents and business owners in Washougal. By keeping your unit in good shape, you can often prevent many problems from ever occurring. Our HVAC service and maintenance plan will help your unit to last for as long as possible.
You can trust Advanced Air Systems to be your certified electrical contractor. We will be able to take care of all of your heating and cooling needs with ease.
We can install, repair, or maintain your ducted and ductless heat pumps. Our goal is to make sure that your home is able to stay at a comfortable temperature when you need it to.
Our ductless heat pumps are a wonderful way to efficiently heat your Washougal, WA home. We can provide the best care for your ductless heat pumps so that your property will be able to stay warm no matter what the temperature is like outside.
Our team can also help you when it comes to gas furnaces. We know what to do when gas furnaces are not blowing out hot air or won't come on at all. We are here to troubleshoot and resolve all of your heating and cooling issues.
When you need a certified electrical contractor to handle your HVAC or electrical needs, Advanced Air Systems looks forward to being there for you.
Incentives and Special Financing Available!