HVAC Service in Camas, WA
Enjoy coming to work everyday!
Your Local HVAC Installation, Air Conditioning and Electrical Specialists
Do you need repairs for your air conditioning system? Is your gas furnace giving you trouble? Is your heat pump on the fritz in Woodland? Call Advanced Air Systems today. Advanced Air Systems supplies comprehensive HVAC service, sales and maintenance in this lovely Washington community.
Air Conditioning in Camas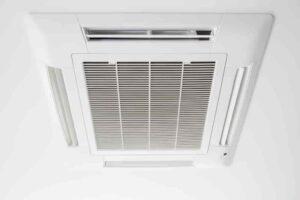 Our air conditioning services in Camas include installing new units and providing well qualified repair services. We offer turnkey installation assistance. Customers depend on us to help them enjoy refreshingly cool homes and businesses during hot weather. Our skilled service promotes more comfortable living and work spaces in this community.
Heat Pumps
We supply, maintain, and repair high quality heat pumps. This item of essential equipment enables residents to maintain desired temperatures indoors. Contact us for assistance if you believe your property's heat pump requires inspection or repair services. We respond quickly to requests for our assistance!
Ductless Heat Pumps
Advanced Air Systems in Camas markets, installs, and maintains in-demand ductless systems. Ask us to supply ductless heat pumps for your home or business. These compact units require minimal space, yet they offer extraordinary convenience! We'll gladly recommend specific ductless systems for your home or business.
Incentives and Special Financing Available!
Services For Gas Furnaces in Camas
We carry excellent gas furnaces. Ask us to help install, maintain, and repair residential and commercial gas furnaces. Our technicians will help you keep your premises comfortably warm during chilly winter weather. Furnaces benefit from inspection and maintenance services furnished on at least an annual basis. Today, manufacturers have created some remarkably energy-efficient systems.
Certified Electrical Contractor
We maintain state contractor licenses in both Oregon and Washington for the convenience of our customers. Choose us as your preferred certified electrical contractor. We offer fast, knowledgeable, courteous service!