HVAC Service in Battle Ground, WA
Enjoy coming to work everyday!
Your Local HVAC Installation, Air Conditioning and Electrical Specialists
Advanced Air Systems is Battle Ground, Washington's premiere HVAC service and maintenance company. Serving the Southwest Washington area since 1991, our professionals are committed to providing the best in HVAC and electrical service to our satisfied customers. Our team goes above and beyond our customers' expectations with outstanding installation and maintenance service. We also provide the highest-quality brand name units and fixtures.
Air Conditioning in Battle Ground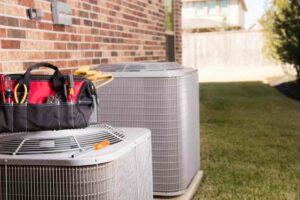 Pacific Northwest residents know all too well just how hot the weather can be in July and August.
Our air conditioning services include installing new units and providing well qualified repair services. We help homeowners and business owners keep their interiors cool and comfortable during the hottest summer days in the Pacific Northwest.
Heat Pumps and Ductless Heat Pumps Sales, Installation and Service in Battle Ground
Heat pumps are a great alternative to HVAC units when the weather is not at an extreme hot or cold temperature. These compact units require minimal space, yet they offer extraordinary convenience! Plus, because of their operational efficiency, heat pumps can save up to 50 percent on home energy bills. We can install heat pumps in under a day, and offer regular maintenance and service for the unit. We respond quickly to requests for our assistance!
Incentives and Special Financing Available!
Battle Ground Gas Furnaces Service and Installation
We carry high-quality gas furnaces. Advanced Air Systems will install, maintain, and repair residential and commercial gas furnaces. Your home or business will be kept comfortably warm during chilly winter weather after you contact us to upgrade or replace your furnace.
Your Battle Ground Certified Electrical Contractor
We maintain state contractor licenses in both Oregon and Washington for the convenience of our customers. Choose us as your preferred certified electrical contractor. We offer fast, knowledgeable, courteous service! Please contact us today for any of your HVAC installation, sales, service, or electrical contracting needs.